Outdoor Showers | Gas Fire Pits | Wood Powered Fire Pits | Outdoor Fireplaces | Outdoor Kitchens


Made in the USA
All of our outdoor showers kits are handcrafted locally on Cape Cod, MA.
Easy Assembly
Outdoor Showers – designed to be assembled in just a few hours you will be showering outdoors in no time.
Modular
Easy to assemble and customize with the ability to interchange and rearrange the sides.
Handcrafted on Cape Cod, these cedar outdoor showers are great for any post-beach day rinse, or just because you want to be outside on a great day. Designed for easy assembly so you can save time and money, assemble your outdoor shower with just a screw gun, a few screws, a level, and a string you can have your own outdoor shower in a matter of hours.
These outdoor showers are constructed from top quality cedar tongue and groove – the perfect wood due to its durability against extreme weather and natural resistance to decay.  Pick and choose customizable features from sizes to accessories. Order your outdoor shower today and be showering outside in no time!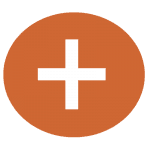 Customize Your Outdoor Showers
Q: What tools, etc do I need to quickly put up your outdoor showers kits?
A: A screw gun, a few screws, a level, and a string (for the door).
Q: "Should I mount the kit in the ground?"
A: Every install location is different. Think about the wind in your chosen location. If the wind is strong in your spot, you can fasten to the house, mount posts to the deck, or use 10' posts for an in-ground mount.
Q: How long do these take to put up?
A: The kits are designed to save time! As far as estimates, 3-5 hours. If you have Bob Villa in the house, maybe less!
Q: Do you ship your outdoor showers to Hawaii?
A: Yes, we ship everywhere in the USA! Canada (border crossing towns) too. Depending on your delivery location and time of year, the outdoor shower may be transferred to 1 or more freight carriers, with delivery ranging anywhere from 3-10 days. You should have 1 or 2 people to help unload the kit (Carriers prefer to not handle the freight b/c of insurance reasons). With the tailgate about 5' off the ground, two people (or more!) will make it real quick work. The heaviest part is only 40 lbs.
Q: Can I install a bench for the Standard Kit outdoor showers?
A: Yes, our bench is designed to work with both Kits, and can be used as a shelf, as well.
Q: What about the ground and drainage for outdoor showers? What do you suggest?
A: We offer an outdoor shower cedar floor that is designed with this in mind. You can also use stone pavers. As for drainage, each property is different but generally if you don't have much soil, we recommend items like white marble chips or beach pebbles under the cedar floor panel.
Q: I love your outdoor showers kits but I want to add a few things. Can I alter mine?
A: Certainly! Outdoor Shower Kits can be bought a la carte or customized.
Q: Do you have Installation Guides?
A: Yes, here are a few guides and each product page will have more details.


Outdoor Shower Installation Guide Standard


Outdoor Shower Installation Guide Deluxe