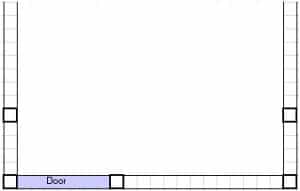 Dimensions: 65″ x 83″
For an outdoor shower enclosure that utilizes the house as a wall and has a changing room, go with an '83 XL House Mount outdoor shower kit. Added posts are an option for those who wish to use the posts against the house wall for a complete look.
Notes: PVC kits available as Complete kits only, with optional posts against the house.
Modular customization on the '83 XL is NOT always possible. Call us with questions, we can help!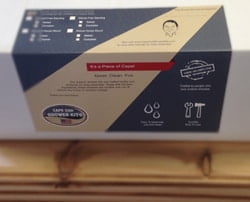 What's in the Box
(3) Large Walls (44.25″ x 72.75″) PVC T&G
(2) Small Walls (14.125″ x 72.75″) PVC T&G
(1) Door (26″ x 72.75″)
(5) 7′ PVC Posts – above ground installation
(5) PVC Post Caps
(2) PVC Decking Floors
Hardware Pack: includes hinges, latch, and timberloks.