Pumpkin Pine Plank Flooring
Pumpkin Pine floors are harvested from mature trees in the Northeast region of the US. Harder than eastern white, pumpkin pine floors offer a great option for those looking for a tougher pine plank floor that has a stronger patina color as well.
• Offered in 6″, 8″, 10″. (10″ Currently Unavailable)
• Random plank lengths 6′-16′
• Call for special requests or commercial quotes
Which Pine to Choose?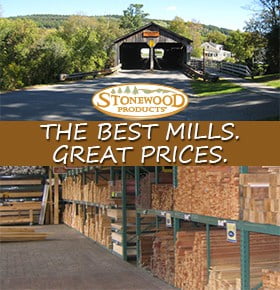 The Biggest Selection. The Best Mills.
Stonewood started as a Pine Lumber supplier to contractors, manufacturers, and homeowners. Since 1997, we have been a part of countless pine projects across the country. To this day, we work with only the best mills, offering top notch pine. We have warehouses full of Pine Flooring in different grades and styles for any project. And, if you want pine lumber, talk with us too. It's one of our specialties.