Heart Pine Plank Flooring
Heart Pine flooring is one of our best sellers. It combines a unique look with an excellent functional character for floors of any kind of home. Also called Longleaf, Heart Pine is the actual heartwood of the tree and typically these trees are 80-100 years old and provide the perfect mix of character and strength for an outstanding floor.
• Offered in 6″, 8″, 10″ widths
• Random lengths 6′-16′
• Call for special requests or commercial quotes!
Which Pine to Choose?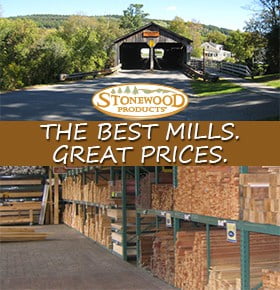 The Biggest Selection. The Best Mills.
Stonewood started as a Pine Lumber supplier to contractors, manufacturers, and homeowners. Since 1997, we have been a part of countless pine projects across the country. To this day, we work with only the best mills, offering top notch pine. We have warehouses full of Pine Flooring in different grades and styles for any project. And, if you want pine lumber, talk with us too. It's one of our specialties.