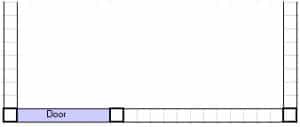 Dimensions: 48″ x 83″
For an outdoor shower enclosure that utilizes the house as a wall and has a changing room, go with a House Mount outdoor shower kit. Additional posts and post caps are an option for those who wish to use the posts against the house wall for a complete look.
Notes: PVC kits are available as Complete kit only, with optional posts against the house.
Modular customization on the '83 is NOT always possible. Call us with questions, we can help!

---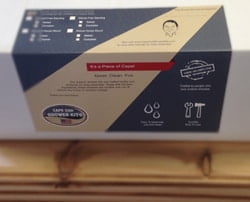 What's in the Box
(3) Large Walls (44.25″ x 72.75″) PVC T&G
(1) Door (26″ x 72.75″)
(3) 7′ PVC Posts – above ground installation
(3) PVC Post Caps
(1) PVC Decking Floor
Hardware Pack: includes hinges, latch, and timberloks.