Dark and light grain with worm holes and knots make a striking statement on your floor. Milled from beams, crafted by nature.
Your Wood Flooring + Finishing Touches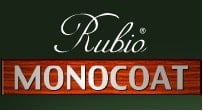 We have many options for traditional and oil finishes like Rubio® Monocoat
For more on Finishes and Wood Flooring grades/styles: Click here for our reference guides..