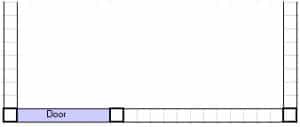 Dimensions: 48″ x 83″
For an outdoor shower enclosure that utilizes the house as a wall, go with a House Mount outdoor shower kit. Additional posts and post caps are an option for those who wish to use the posts against the house wall for a complete look.
Notes: "Naked" version does not include cedar floor or post caps. Modular customization on the '83 is NOT always possible. Call us with questions, we can help!

---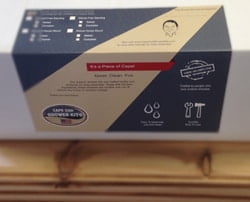 What's in the Box
(3) Large Walls (44.25″ x 72.75″) Cedar T&G
(1) Door (26″ x 72.75″)
(3) 7′ Cedar Posts – above ground installation
Hardware Pack: includes hinges, latch, and timberloks.
Post Caps + Floors are included for "Complete Kit"

---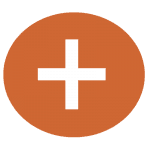 Add Lattice Paneling
If you'd like to have the lattice option for your outdoor shower enclosure, we now offer that option! Each panel (including the door) will be crafted with cedar lattice and solid framing to give you the look you want. Available for cedar kits only.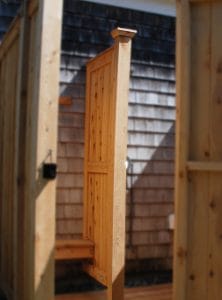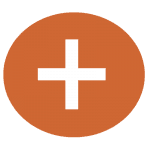 Additional Small Separating Wall

Add a small separating wall for a separate changing area.
IMPORTANT – you'll also want another post (and post cap if desired). Just let us know before placing your order.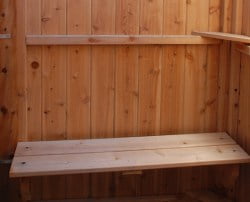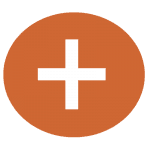 Add a Bench

We also offer the bench as an add on. This is a great addition to any size outdoor shower enclosure.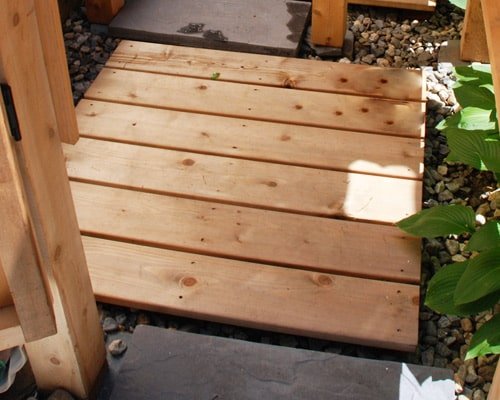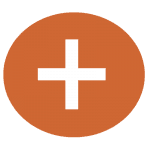 Add a Floor

Give your feet something nice to stand on with a matching shower floor. Drains well and won't decay.