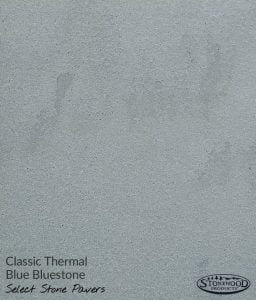 Classic Thermal Blue
Thermaled (heated) top which yields consistent texture and size with blue color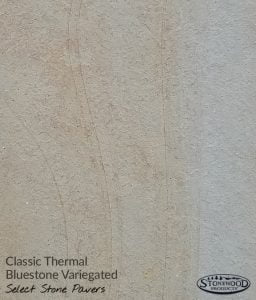 Classic Thermal Variegated
Thermaled (heated) top which yields consistent texture and size with various color tones

Looking for Dark Thermal Bluestone? Check out our
Premium and Select Options here
.
---
Take advantage of our own quarries and direct pricing from Pennsylvania / NY. Choose from the biggest selection: pattern stock, irregular, treads, coping, and custom cut thermal bluestone.
Pennsylvania Bluestones are some of the most popular stones in America due to the ranges of earthy tones seen in full color to its formal 'blue' appearance that is unmatched by any other natural material. We leverage different quarries and harvesters of different types of bluestone throughout Pennsylvania and New York. Stonewood Products has supplied quality thermal bluestone and natural stone with architectural consistency surpassed by no other. Our thermal bluestone is offered in many styles with your choice of thickness and color. All of our thermal bluestone is offered in pattern sizes that are nominal pattern sizes. We custom cut PA Bluestone as well!
Suggested Patterns:

---
BLUESTONE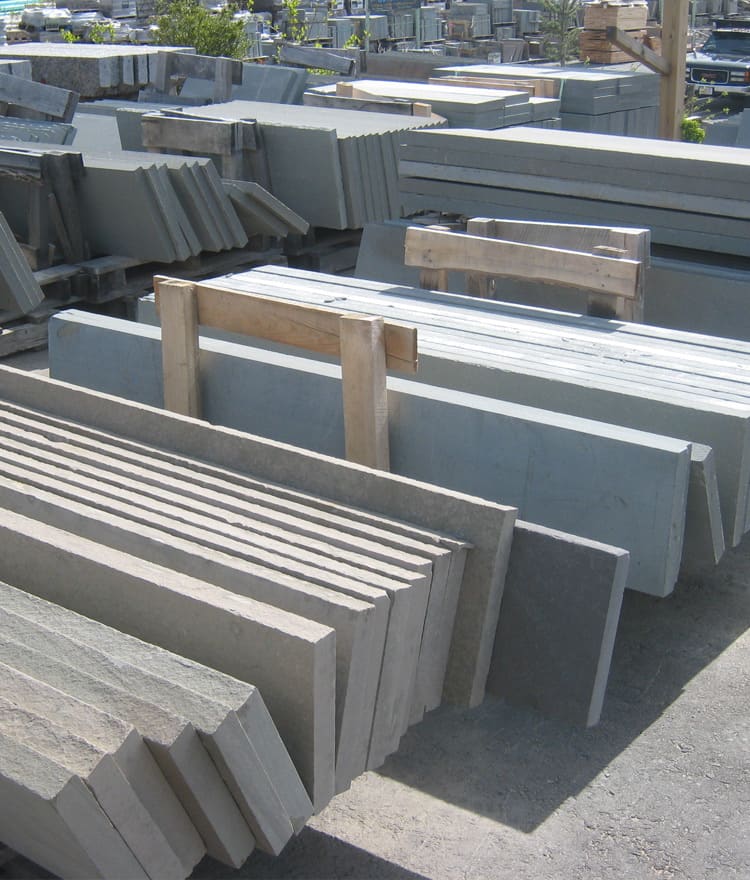 Stonewood Products is the premier Bluestone provider for jobs across the country. We started out servicing primarily Cape Cod, Nantucket, and Martha's Vineyard, as well as the south shore, Boston and Rhode Island areas. From Bluestone pavers and coping, to steps, treads, flagging and more, we carry one of the largest selections of bluestone landscaping products in the area. We've got it in all the styles you need too: natural cleft, thermal bluestone, variegated bluestone. Custom-cutting is also available for many of our natural cleft and thermal bluestone pavers and slabs so you can make your yard look exactly the way you want. All of our Pennsylvania bluestone is sourced directly from our own quarries in Pennsylvania and New York, and we take great care to only stock the best quality stone. What this means for you is the best possible product at highly competitive prices. Feel free to contact our outstanding sales team for pricing and more info - we'd love to work with you!