A Growing Selection of Natural Stone Pavers
Natural Stone Pavers make for beautiful walkways, patios, pools, and steppers. By combining the unique and authentic look of natural stone, you can create the most unique outdoor living space setting the tone with what stone you use.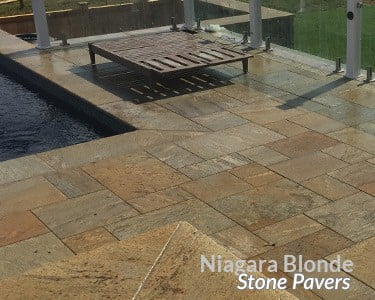 Chatham Blue Granite offers the benefits of granite with a clean blue appearance. Uniform thickness and consistent texture, these are becoming more popular for pools and walkways.
Nautical Gray Sandstone is a great choice if you like the look of bluestone and prefer a grey color hue with variable texture that makes for a natural looking patio.
Increasingly, people are looking to go with these new stone paver choices to stand out from the limited natural stone choices in the past.
Another new addition to our select stone pavers collection, is our Nantucket Limestone pavers. Great for around a patio application or walkways, our Nantucket Limestone is a heavy, durable stone paver with a light textured surface. Nantucket Limestone Pavers are also known for its insulating properties like Travertine, it stays cool in summer.
Our best selling Niagara Blonde granite pavers combine the easy installation and timeless beauty of granite with beautiful color tones.
Great for a pool or patio, Niagara Blonde works well in residential and commercial applications.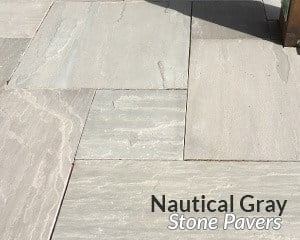 For more information
Natural Stone Pavers in this Post
Chatham Blue Granite
Nautical Gray Sandstone
Nantucket Limestone
Niagara Blonde Granite Pavers