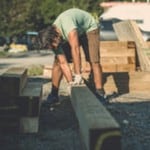 When the Snowy Owl Coffee Roasters shop renovated the inside of an old building on Cape Cod's historic Route 6A in Brewster, our reclaimed antique wood was used on walls, ceilings, and accents.  The look is the talk of the town…in addition to the amazing coffee!
Inspired by great coffee roasters on the west coast, the owners moved to Cape Cod in 2013 and set about bringing great coffee combined with a cozy environment to this opportune Brewster location.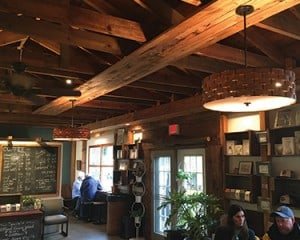 Selecting the naily heart pine from our reclaimed wood collection, it was easy to lend a rustic, natural, and reclaimed feel to the space.
The large nail holes in the heart pine boards are history's hammer from the past, being salvaged from previously used beams and flooring that were part of the Martha Mills plant in Georgia. This plant used to be the top supplier of materials for the tire industry in the US in the 19th and early 20th century.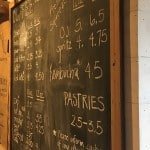 These boards that once support an industrial revolution are a part of Snowy Owl's Coffee Shop.
The result is a great mix of wood, vintage additions, and a great product for a new retail establishment on one of America's top 10 scenic roads.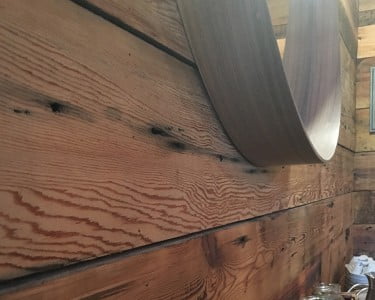 For more information
Get your next cup at Snowy Owl
Snowy Owl Coffee Roasters
Builders, Design
Cape Design Build
David Karam
Reclaimed Pine: Martha Mills Story
Reclaimed Pine Flooring