Have you heard of this new trend in hardwood flooring called structured flooring? No? Let's talk about it…
Structured flooring is similar to engineered flooring in that it's not just solid hardwood planks. However, instead of being made of many layers of pressed plywood, structured floors includes a hardwood core with strips of hardwood placed width-wise across the length of each plank of flooring. This hardwood core maintains ultimate stability in plank floors, so that when the flooring constricts or contracts, it happens lengthwise down the length of the board, which is unnoticeable and keeps the flooring smooth.
Structured flooring, because of its unique construction, uses a minimal amount of glue. In fact, there is none of the typical off-gassing that tends to happen with engineered floors because of the many layers of plywood glued together, sometimes leading to unhealthy amounts of formaldehyde coming from the floor. 
These are just a few of the reasons to choose a structured floor, like Sawyer Mason, over engineered wood floors. We've covered many other reason in our free Structured Flooring E-Book: 10 Reasons to Choose Sawyer Mason. Fill out the form below to receive your copy today!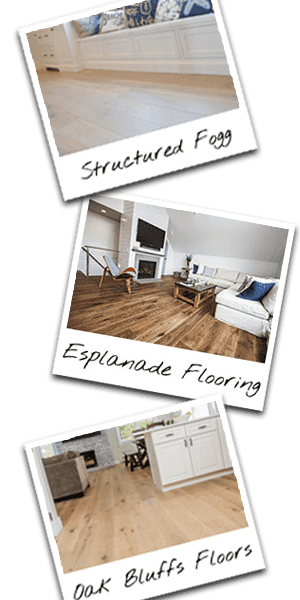 Get your copy of Structured Plank Flooring – 10 Reasons to Choose Sawyer Mason now