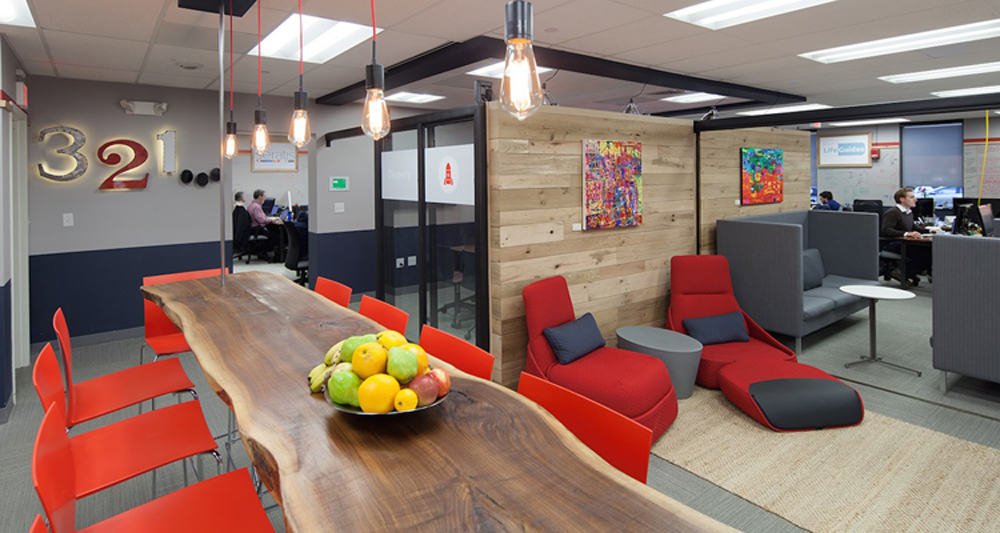 When Harvard University's Innovation Lab wanted to give their building a new look, they chose to go with our reclaimed oak wallboarding and our walnut live edge slabs finished with Rubio Monocoat to use for tables.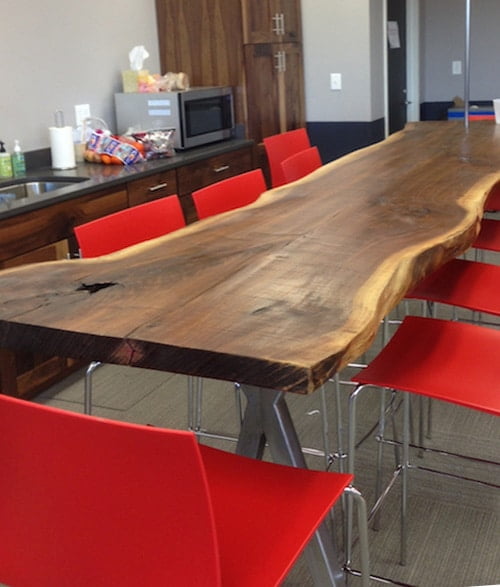 The lab's architects found our reclaimed and specialty wood products to be just what they needed to enhance the atmosphere in the launch lab. Our reclaimed oak was used to accent walls adding a rustic warm look, and a live edge table is a standout in one of their lounge rooms. The natural appearance of the wood tastefully contrasts with the rest of the building by adding a unique feel to an entrepreneurial setting.
By adding wood elements with a raw and natural look, you can change the look of any design space and make an inviting unique atmosphere that blends nature with modern design. Get started with Stonewood today.