Dave and Diane came to Stonewood Products looking for an eye-catching product; the reclaimed oak flooring they chose set the tone for their master suite rennovation.
Master Suite Renovation
Dave knew exactly where to go to find something unique for their renovation. A Cape Cod general contractor, born and raised, he has been using Stonewood Products for years. His wife Diane's "shabby chic meets coastal living" style is very particular and it zeroed in on the eye-catching variations of our reclaimed oak flooring Chesapeake.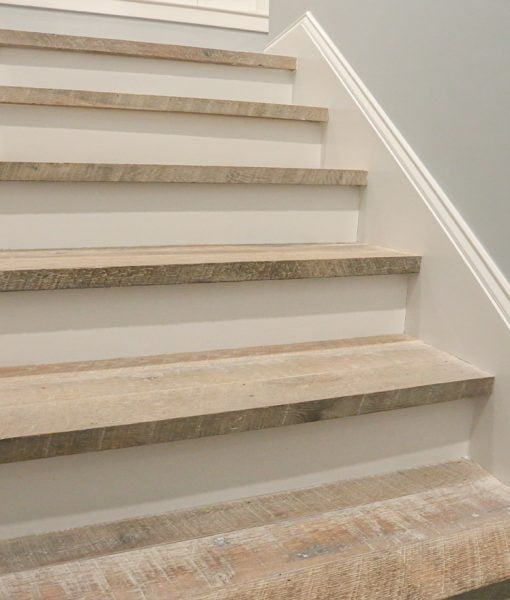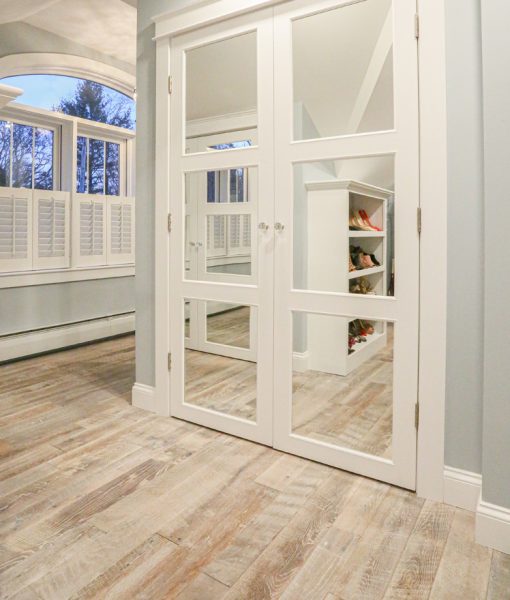 It flows beautifully up the stairs, to the bedroom and right into the walk-in closet.
They both love the quality of the floor and the random widths it comes in. The texture of the reclaimed oak throughout the differing planks adds a fantastic character to their master suite. With custom stair treads to finish the look, their coastal sanctuary is complete.
Product Used: Chesapeake Reclaimed Oak Flooring