Executive Landscaping is an award winning Landscaping Company based in Harwich, MA.
A recent home renovation build by Rick Roy Builders included an amazing hardscape construction by Executive Landscaping. An infinity pool and expansive patio were built along with an outdoor kitchen. The end result was nothing short of amazing.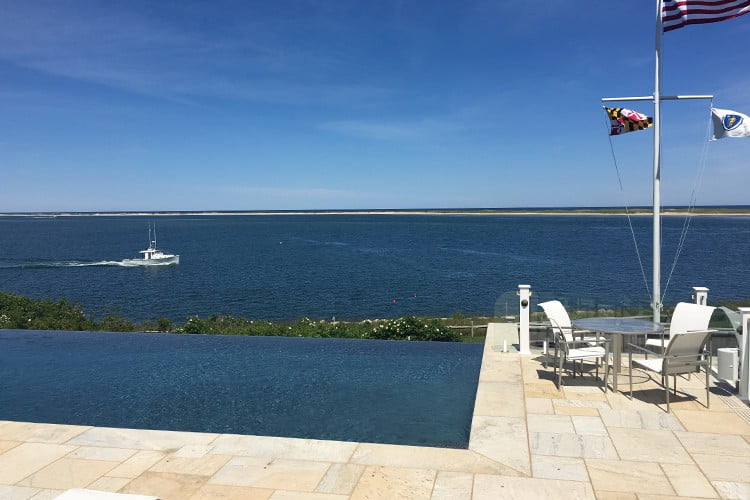 The Canvas
Chatham is a well known seaside town nestled on the edge of Cape Cod. The project took advantage of an amazing vantage point of the ocean offering a great template to start with!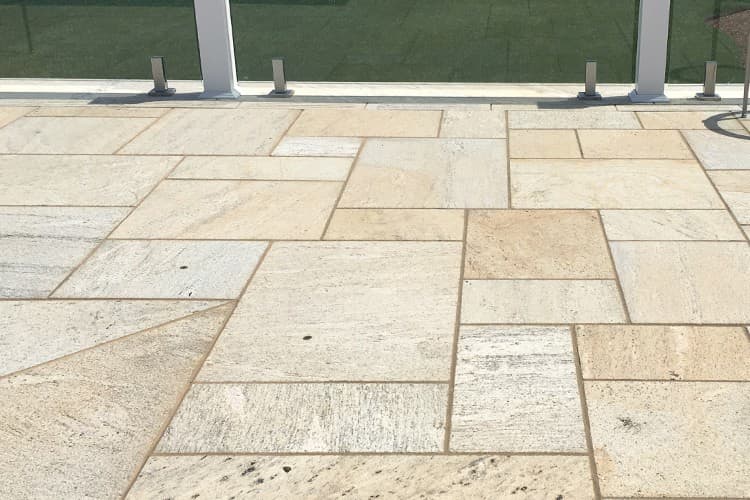 Durability and Beauty of Stone
The project consisted of granite pavers, an infinity pool, retaining walls, stone veneer, an outdoor kitchen, and other accents. Our Niagara Blonde Pavers provided the foundation upon which the project was built offering easy installation with a great color scheme that contractors and home owners love.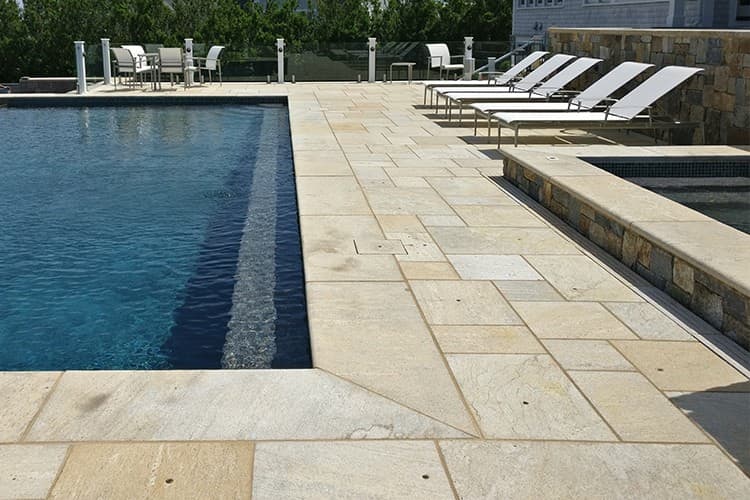 Poolside Beauty.
Various levels were constructed leading up to the housing. Walls were built with matching stone veneer colors. The pool was finished with coping and custom cut stone that made for an amazing piece of work.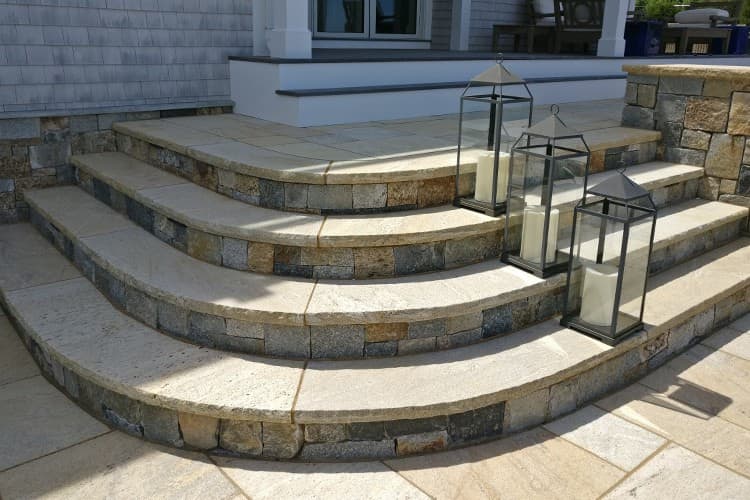 Finishing Touches
From treads, coping, and stairs, the masonry left no stone turned in its attention to detail. The end result is an award winning project that maximizes the use of natural stone and outdoor living products so that the homeowners can enjoy staying outdoors for a wide range of activities…cooking, gathering around a fire, cooling off at the pool, or just generally, sitting and watching the boats go by….