Thin Brick Veneer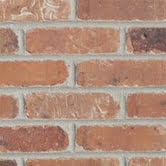 Matches the overall look of brick pavers.
Most Durable & Weather Resistant Material for any Exterior Application.
Easy & Clean Installation
Huge Variety of Shapes, Sizes & Colors
THIN BRICK THIN STONE VENEER
Individually cut natural stone in a variety of brick-like colors. Thin veneer are naturally occurring stones, sawn on the back-side to a 1"+/- nominal thickness in a variety of shapes allowing a naturally stacked stonewall appearance in a fast installation product.
Thin veneers can be used to enhance or create a natural stone look on any wall, building, fireplace, outdoor kitchen, fire-pit or location of your choosing.
Available sizes and colors include: Trainstation, English Pub, Schoolhouse, Tavern Flash (Tumbled Brick) and Tavern Flash (Untumbled).
Adheres to Walls, Foundations, Fireplaces & Exterior Surrounds, Usable in an Interior or Exterior Application.
Mix Sizes Shapes & Colors to individualize the appearance of your wall.