Ready to Ship Nationwide for all projects.
This rustic Fir flooring wide plank takes stains very well. It is popular to stain Fir flooring in this cut to further bring out the rustic appearance of this beautiful wood floor.
Grades: Smooth Face Rustic
10 inch wide widths in stock.
Your Wood Flooring + Finishing Touches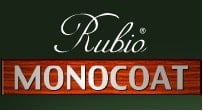 We have many options for traditional and oil finishes like Rubio® Monocoat
For more on Finishes and Wood Flooring grades/styles: Click here for our reference guides..