This wood is hard and strong, works fairly easily, glues well, and takes stain extremely well.
Grades: Select & Better – Conservation
Offered in 2.25″-8″+ with plank upgrade (long lengths).
Your Wood Flooring + Finishing Touches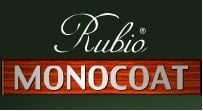 We have many options for traditional and oil finishes like Rubio® Monocoat
For more on Finishes and Wood Flooring grades/styles: Click here for our reference guides..