Red Birch is very hard wood flooring with a beautiful gold cinnamon luster. It is a rich look and as an unfinished wood floor takes stain extremely well.
Your Wood Flooring + Finishing Touches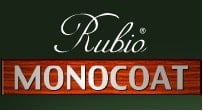 We have many options for traditional and oil finishes like Rubio® Monocoat
For more on Finishes and Wood Flooring grades/styles: Click here for our reference guides..