What makes flagging, or flagstone irregular? These types of natural granite flagstone pavers vary in shape size, thickness and finish. Contact us to learn more about this unique natural stone.
Granite Quarry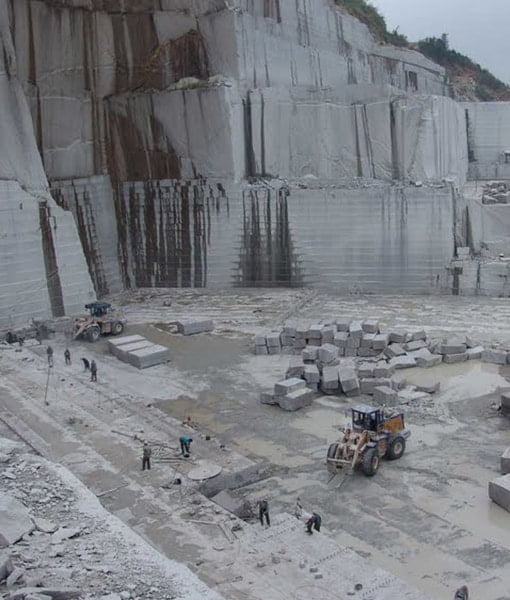 Some of the most prized and highly preferred paving materials by landscaping contractors, property owners, and stonemasons are granite patio pavers. And this is not surprising at all, given the extraordinary properties of granite. It's most important feature is arguably its permanence – among the world's oldest structures and sculpture pieces are made entirely of granite. The ancient Greeks, Egyptians, and Romans all have built granite structures, some of which can be viewed up to now. Add to that the ease in maintenance and you have a truly valuable paving solution. Hence, it is the material of choice for anyone who wants a structure that remains intact for a lifetime.
Add functionality and beauty to your grounds with our broad selection of granite and stone pavers. Whether you desire the classic look of irregular stepping stones or the ease and clean lines of our modular pavers, you'll enjoy a lifetime of service from our natural paving products.
Varying materials, colors and textures allow you to customize your walkway, patio or garden path to the contours of your landscape.