Shower Kit Bench Installation Instructions
The Cedar Bench is designed to be installed against a Large Shower Panel (44″ Wide). Contact us for any custom options.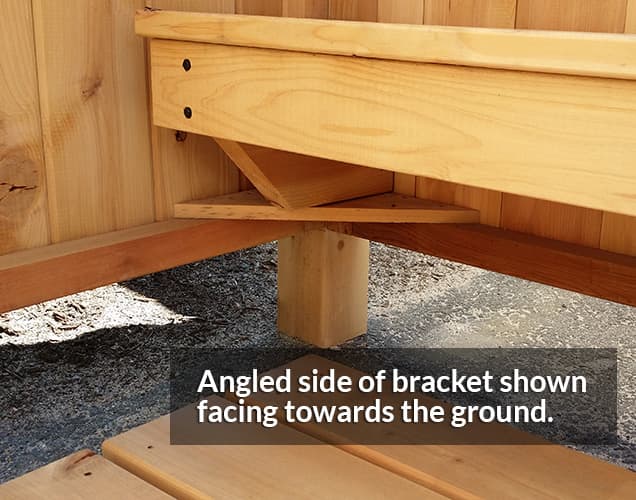 Step 1
Locate the Bench Brackets and install them in the lower right and left corners of the Large Panel, sitting on top of the corner brackets. Be sure the Angle Cut on the Bracket is toward the ground. Use (2) of the 4" construction lags to secure each Bench Bracket into the lower corners of the Large Panel. Lags will go through the Panel Frame and into the 4×4 support.
Step 2
Set the Bench on top of the brackets. Secure the bench using the remaining (4) construction lags. Lags should be placed on either side of the top of the bench, fastening the bench into the Brackets.