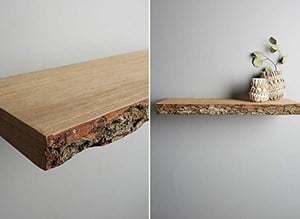 Live on the Edge

with our Live Edge Wood collection.

We work with mills to offer you outstanding specialty lumber with our live edge slabs. Choose from pine, maple, oak, redwood, and match with your project goals.
Versatile.
Get creative. Live Edge slabs can be used for tables, shelving, bars, mancaves, and more. If you have any questions about wood type and sizes, let us know.