Stonewood Products is excited to announce the addition of Sawyer Mason structured flooring to the wide range of flooring options we provide. Why do we love these new floors? Here's 5 reasons why you should consider them for your home:
1. A Unique Look
With an extensive range of beautiful colors that penetrate through the wood, Sawyer Mason flooring has an elegant look unlike any other. Typically, hardwood floors have a stain that sits on top of the wood but with Sawyer Mason's reactive color process that reacts with the tannins and sugars in each plank, you get a depth of color that is breathtaking in any room.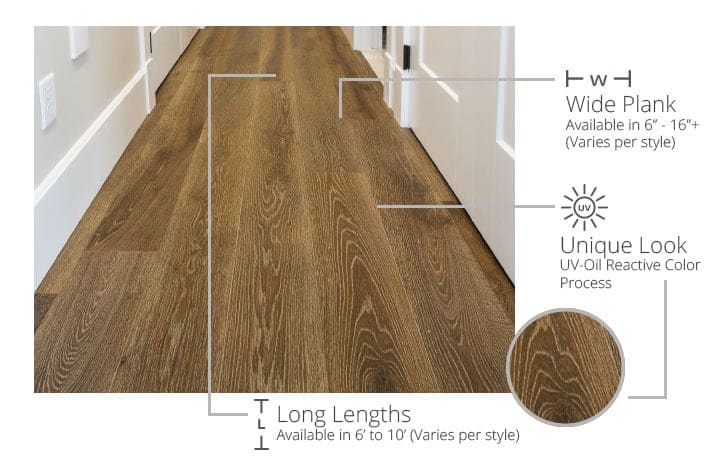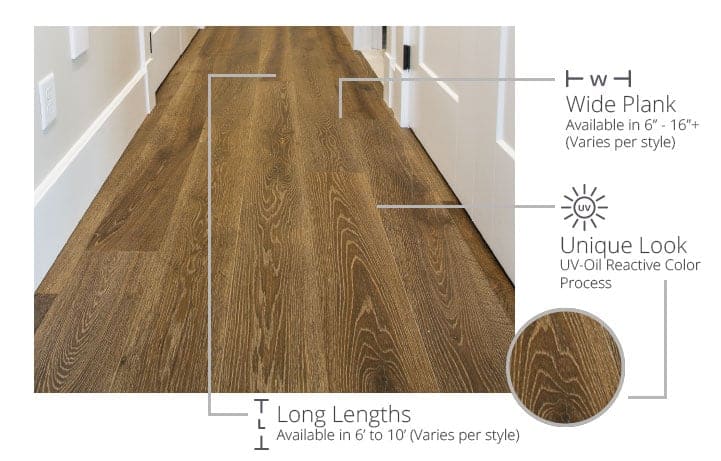 2. High Quality Construction
Sawyer Mason structured floors are 3/4″ thick with a solid hardwood core. Filets (thin strips of hardwood) run perpendicular to the length of each plank, limiting movement and creating the most stable floors you can buy.


3. 3/4″ Thick + a 6mm Wear Layer
That's as thick a wear layer as an all wood floor making this the perfect flooring for generational use, high traffic areas, or houses with pets and kids. Compare to others that are 9/16″ and 5/8″ with 4mm wear layers.
4. Easily Repairable
Unlike polyurethane floors, scratches are easily fixed. Just hand buff some WOCA or Rubio maintenance oil into damaged areas to minimize blemishes in your floor.
5. No Sanding. Ever.
These UV-oiled plank floors never have to be sanded, nor do you have to go through a lengthy refinishing process, ever. Buffing in WOCA Maintenance Paste after installation ensures lasting durability for years to come. When you feel your floors look a bit dull, simply buff in a maintenance oil and wait a few hours. That's it, you're done.
With all great these reasons, we can't think of why you would choose anything other than Sawyer Mason floors for your home. But remember no matter what hardwood flooring you choose, Stonewood Products is here to help you along the way.
View the full line of Sawyer Mason products here.