White Oak is a standard in wood flooring, well known for its hardness, grains, and flexibility with different home designs. Rift + Quarter Sawn Oak provides a beautiful floor and combine its unique characteristics with our milling of white oak and this is the resulting beautiful flooring
Installation
White Oak is hard and strong, works fairly easily, glues well, and takes stain extremely well.
Options:
– Widths: 3 1/4″, 4″, 5″, 6″
– Grades: Rift and Quartersawn, #1 Common, Natural, Select & Better
– Optional Plank Upgrade
*(Not all option combinations are available. Contact for info.)
Your Wood Flooring + Finishing Touches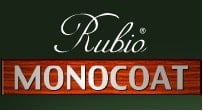 We have many options for traditional and oil finishes like Rubio® Monocoat
For more on Finishes and Wood Flooring grades/styles: Click here for our reference guides..