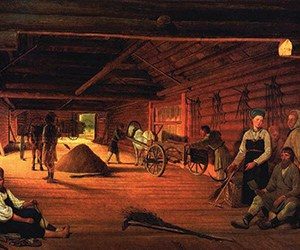 American Chestnut is the best of the best for a few key reasons. It's extinct. Adult American Chestnut trees are not being harvested due to a blight first discovered in the Bronx Zoo in 1904.
Within 35 years the blight had taken the American Chestnut from our landscape. The American Chestnut Floor, all of which are from 100-150 year old structures are best described as an "Instant Antique", by adding an attractive value, and a historical conversation piece to your property.
American Chestnut has strength, in addition to its rich colors which nature has built in. Our American Chestnut Wood has been reclaimed from the epicenter of American Chestnut in the York Valley,PA. This is much more than just antique flooring, it's a piece of history!