Description: Unique grain patterns; distinctive swirls, wave-likegrain patterns, and unique character marks including tight knot patterning with beautiful light streaking
Colors: Rich, natural color variation; spectrum ranges from light beige to dark chocolate
Great for: Living areas, hallways, bedrooms, dens, home offices, walls and more.
Walnut is the most popular dark colored hardwood – well known for its strength and unique mix of chocolate colors that match most any design project.
Your Wood Flooring + Finishing Touches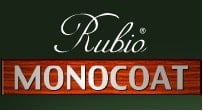 We have many options for traditional and oil finishes like Rubio® Monocoat
For more on Finishes and Wood Flooring grades/styles: Click here for our reference guides..