Fir flooring is an amazing looking wood flooring aka Douglas Fir. Our clear vertical grain (CVG) fir flooring takes stains very well and can make for a beautiful addition to any home looking for the look of vertical grain patterns in lighter color.
Grades: Clear Vertical Grain
Offered in 4 widths
Your Wood Flooring + Finishing Touches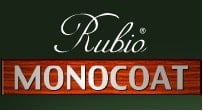 We have many options for traditional and oil finishes like Rubio® Monocoat
For more on Finishes and Wood Flooring grades/styles: Click here for our reference guides..