Overview: As the hardest domestic wood, our Hickory wood flooring not only far surpasses the industry standard for hardness, they set the precedent for strength in North American hardwood floors.
Hickory is one of the most flexible hardwood floors that we mill, offering clean to rustic styles that take many stains well and match all kinds of homes and designs.
Your Wood Flooring + Finishing Touches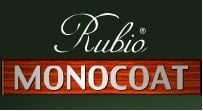 We have many options for traditional and oil finishes like Rubio® Monocoat
For more on Finishes and Wood Flooring grades/styles: Click here for our reference guides..