French White Oak Cape Cod | Nantucket and Beyond | Hardwood Flooring
Serving Landscapers, Contractors, Builders, Homeowners since 1997
---
French White Oak Cape Cod | Premier Vendor
The allure and interest surrounding true French White Oak has a storied history. People are intrigued by French White Oak because it is quite different from the product that most Americans associate with Oak. In fact, Oak is a staple of the industry, by far the most popular specie and most widely used in our culture. Its presence in our daily lives goes unnoticed to most, even though it is ubiquitous. Designers and Architects who specify wood flooring, veneers, cabinetry or millwork on projects are very familiar with Oak. However, they are not always familiar with the significant differences that make French White Oak such a rich product in design and functionality.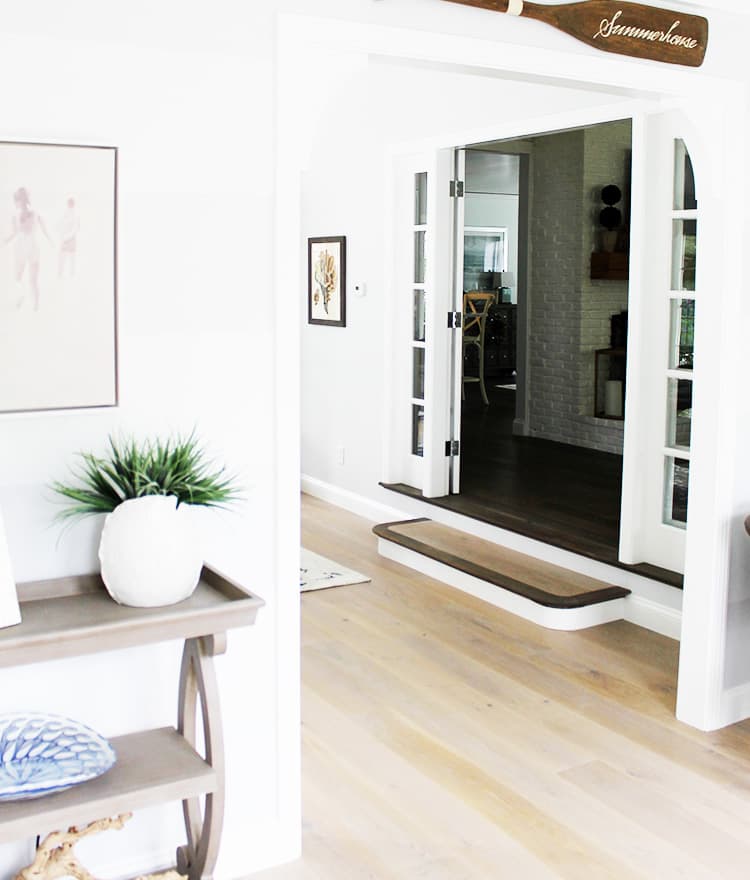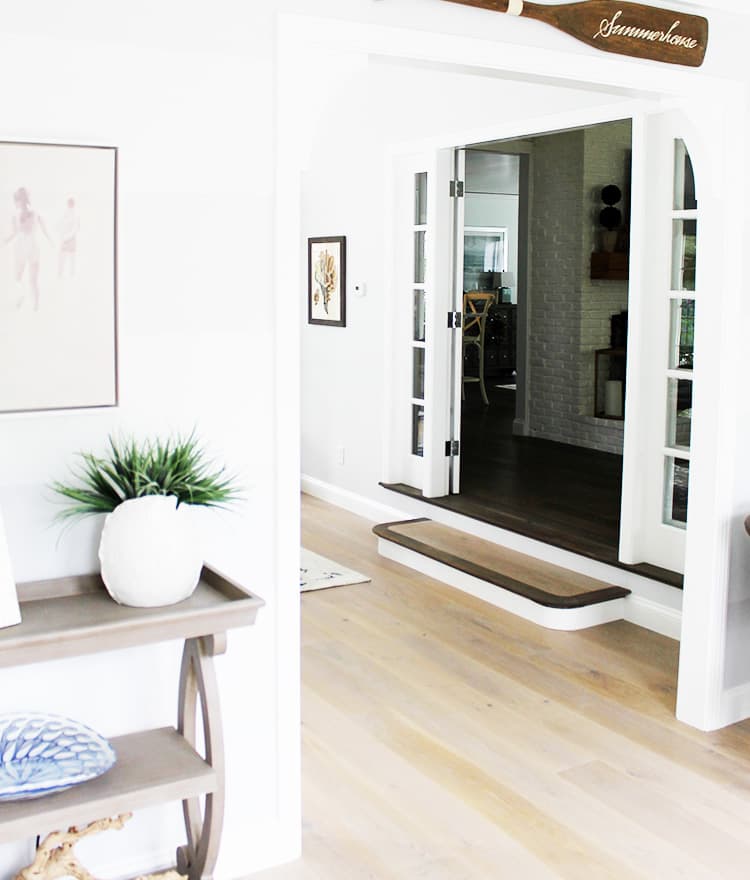 Standard American White Oak has three traditional cuts. The most common is Plain Sawn, also referred to as Flat Cut, which showcases a traditional Cathedral grain pattern. Next is Quarter Sawn which identifiable by the "flake" appearance in the grain.  Finally, there is Rift Cut which illustrates a very straight grain pattern.  The industry standard of mixing Rift Cut and Quartered Cut Oak that has been used for centuries.
So what really makes French White Oak so unique? It's all in the way it is cut from the log.
The Europeans have a technique that involves taking a "square" from the center of a log, called a cant, and slicing it straight through. It also has a slower growing cycle, which produces a tighter grain. The result is a wider plank, typically 7-10″, with a gorgeous plain sawn look near the center, flanked by a unique rift & quartered grain pattern, all in the same piece of wood. Yes, you read that correctly, all three cuts in one plank!
If you're looking for French White Oak Cape Cod, Stonewood Products offers a variety that will compliment any existing décor or design vision.  Our experts are happy to speak with you and help you make the best decision for your project's needs.