We are Here to Help You…..Trusted. Dedicated Experts. Partners.
Meet Kim.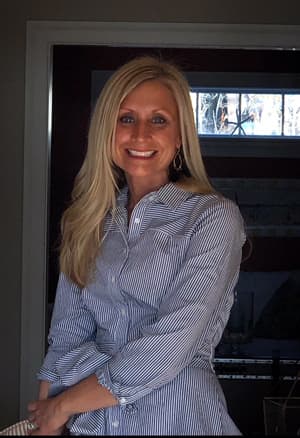 Kim Baroni
Design Specialist
508-237-9628
Email: [email protected]
My Favorite Stonewood Products
Floor: Madaket  |  Stone: Everblue  |  Wood: Farm Wood
Design is my Passion.
About Me
I have a background in retail, merchandising and management.  Creating spaces is what I enjoy most.  My true passion is working with building materials such as flooring and stone.  I feel that permanent components to a space are the most important.  In my opinion, furnishings and décor should be used simply to compliment what is in the given space.
My Design Style and Approach
I really listen to my clients and get a full understanding of their own personal tastes, rather than pushing my own style.  Once I know what someone is trying to achieve, I lay out options and pull together all the pieces, with the goal of making it very easy for you to finalize your options.  A job is successful when all the materials work together and create an overall look that flows.
---
Some Projects I've Worked on…..
My Favorite Project | 2018
Custom Milled Floor – NYC
In March, a client called who was in a bind not only on timing to get the home finished, but trying to match the right color with the look she wanted for the client.
What I liked about the Project:
Finding the exact floor the client wanted.

Helping it all happen within a tight timeline.

Getting to know the family and people involved.

And of course, seeing the space come together.