We are Here to Help You…..Trusted. Dedicated Experts. Partners.
Meet Kim.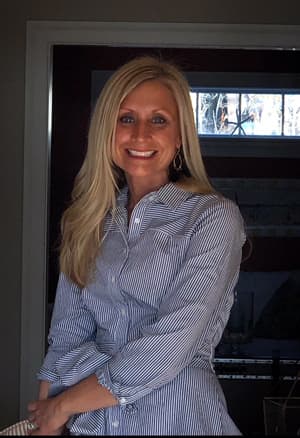 Kim Baroni
Design Specialist
508-237-9628
Email: [email protected]
My Favorite Stonewood Products
Floor: Madaket  |  Stone: Everblue  |  Wood: Farm Wood
"If you can Dream it, you can Do it."
-Walt Disney
About Me
I have a background in retail, merchandising, and management. I love creating a space at home and my house is contemporary beach style. I love dogs, travel to the Caribbean, and spending time with my family!
My Design Style and Approach
I have a passion for home design. My belief in design is not to force my taste onto the clients, but rather to listen to what it is you are trying to achieve and use my knowledge of the different products to put forth beautiful options.
We can always achieve a product that meets a budget, but finding the look is what I strive to do first and foremost.
---
Some Projects I've Worked on…..
My Favorite Project | 2018
Custom Milled Floor – NYC
In March, a client called who was in a bind not only on timing to get the home finished, but trying to match the right color with the look she wanted for the client.
What I liked about the Project:
Finding the exact Floor the client wanted.

Helping it all happen within a tight timeline.

Getting to know the Family involved. We all love Dogs.

And of course, seeing the happy customers' faces after!